Home
»
User Albums
»
TwoFish
» 11_Template_for_marking_screw_holes
Total images in all categories: 4,321
Total number of hits on all images: 2,336,081
11_Template_for_marking_screw_holes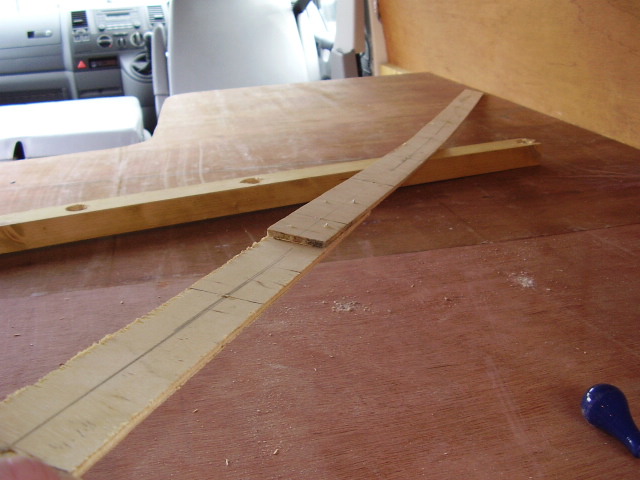 Image information
Description
This is a long strip of ply with positions
for screw holes marked and drilled. This was used to ensure the holes
drilled down through the panels (for fixing the struts underneath) were
correctly positioned. The struts were fixed at each end with 70mm M8
coach bolts, with woodscrews used at intervals across the panels.
Date
Thursday, 21 March 2013
Filesize
77.74 KB (640 x 480 px)
File size of the original image
77.74 KB (640 x 480 px)
Image Rating
Please login first...
Share this image in Forums (BBcode)
Include image :
Link image :
Comments for this image
Comments are not shown to unregistered users. Please register
Guests are not allowed to post comments. Please register...
Send to Friend
Please login first...
Total images in all categories: 4,321